Our Team
This project is being led by patients, clinicians, researchers and policymakers from across the UK and JLA advisors.
Executive Team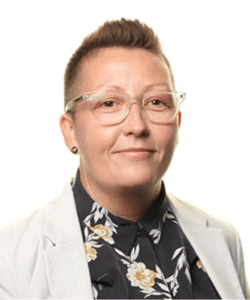 Dr Nicola Straiton
St Vincent's Health Network
Dr Simon Nichols
Robert Gordon University
---
Steering Committee Members
---
Our Partner Organisations
To maximise the impact of our work, we have partnered with different heart organisations from across the UK. We are extremely grateful for their support.
If you'd like to learn about our partner organisations, click on one of the links below.
British Heart Foundation Scotland
The British Heart Foundation Scotland (BHF Scotland) is a cardiovascular research charity in the United Kingdom. It funds medical research related to heart and circulatory diseases and their risk factors, and runs influencing work aimed at shaping public policy and raising awareness.
In 2021, a study conducted by YouGov ranked the British Heart Foundation as the top charity or organisation in the UK by per cent of adults who hold a positive opinion of the organisation.
Chest Heart and Stroke Scotland
Chest Heart and Stroke Scotland (CHSS) are Scotland's largest health charity working to help people with chest, heart and stroke conditions live life to the full. CHSS provides the hospital at home service thanks to their committed nurses, support worked and volunteers, as well as a number of information resources regarding chest, heart and stroke conditions.
The Queen's Nursing Institute is a registered charity dedicated to improving the nursing care of people in the home and community. They promote excellent nursing care for everyone, where and when they need it.
Cavell Nurses Trust provides grants, advice and a listening ear to nurses, midwives and healthcare assistants looking to take charge of their finances and feel more in control. So when health, relationships and bills are causing stress, Cavell is there to help.
Beat SCAD UK is a patient-led charity that aims to raise awareness of SCAD (spontaneous coronary artery dissection), support SCAD patients and their families and raise funds for research into the condition. Their mission is threefold: Awareness, Support and Research.
Blood pressure UK are the only UK charity dedicated to lowering the nation's blood pressure to prevent disability and death from stroke and CVD. They raise awareness of high blood pressure to find the millions of people in the UK who don't know they have it, and provide information and support to bring it under control.
British Association for Cardiovascular Prevention and Rehabilitation
British Association for Cardiovascular Prevention and Rehabilitation (BACPR) represents all professionals involved in cardiovascular disease prevention and rehabilitation. Their aim is to support health professionals in the development, delivery and assessment of evidence-based, individualised programmes of prevention and rehabilitation which have been appropriately funded and which are accessed both by individuals with established cardiovascular disease (CVD) and those with significant CVD risk factors.
Health All Round is a registered charity and voluntary sector agency which aims to support people living in Gorgie, Dalry, Saughton, Stenhouse and surrounding areas of Edinburgh to live longer, healthier lives. Using a community development approach, the charity provides services focusing on physical, social and emotional wellbeing, and aims to build social capital and reduce inequalities within the city of Edinburgh.
Cardiomyopathy UK are the only charity in the UK supporting children, young people and adults with the life-limiting heart condition cardiomyopathy. They are a community of people affected by cardiomyopathy, medical experts, and charity professionals working to provide support and information, campaigning for better access to quality treatment, saving lives through raising awareness and providing hope through shaping research.
South Asian Health Foundation (SAHF) is a registered charity founded in 1999 to promote good health in the UK's South Asian communities. They are one of the UK's leading British Asian health charities. Their mission is to assist persons living in the UK, particularly those of South Asian origin, who are experiencing conditions of sickness, hardship or distress in particular by supporting organizations; implementing and establishing developmental projects which serve the needs of those persons and improve their conditions of need.
British Society for Heart Failure
The British Society for Heart Failure was founded in 1997 and registered as a charity in 1998 by a group of leading cardiac healthcare professionals who recognised a gap in knowledge and understanding of heart failure across the health service. Professor Philip Poole-Wilson, the founding chairman of the BSH was interested in heart failure, coronary heart disease and the global prevention of heart disease and stroke. Heart failure was his major research focus and his work covered both basic science (laboratory studies) and clinical research. He was an enthusiastic supporter of high-quality fundamental research and a strong advocate of translational research so that what was learnt in the laboratory could be implemented more quickly and efficiently in medical practice.
The Pumping Marvellous Foundation (PMF) is the UK's patient-led Heart Failure charity. Founded by a heart failure patient whose experiences whilst rehabilitating, shaped the Foundation's goals and principles of a patient-centric charity focused on improved patient outcomes.
Royal College of General Practitioners
Royal College of General Practitioners (RCGP) is the professional membership body for GPs in the UK. Their purpose is to encourage, foster and maintain the highest possible standards in general medical practice. RCGP supports GPs through all stages of their career, from medical students considering general practice, through to training, qualified years and retirement.
Heart Rhythm Alliance provide information, support, education and awareness for all those affected by or involved in the care of people living with an irregular heart rhythm.
APOLLO social science research group
APOLLO social science research group are a team of researchers at Queen Mary University of London, led by Professor Deborah Swinglehurst. Their home is the Centre for Primary Care in the Wolfson Institute of Population Health. They use qualitative methods to explore and address complex contemporary challenges encountered in health care. They work in primary care and community settings.
Global Heart Hub is the first global non-profit organization established to provide a voice for those living with or affected by cardiovascular disease. It is an alliance of heart patient organisations, aiming to create a unified global voice for those living with or affected by heart disease.
Their aim is to unite patient groups from around the world under the umbrella of Global Heart Hub. Their combined mission is to raise awareness of heart disease and the challenges it presents in everyday life. Global Heart Hub is a platform for heart patient organisations to share their views, learn from each other's best practice, unite on common advocacy goals, and share resources. They aim to increase awareness and understanding of the many heart conditions that exist, improve patient outcomes, enhance quality of life, and optimise longevity and healthy aging.
---
PSP Researchers
Dr Paul Lapok, Edinburgh Napier University
Heidi Koikkalainen, Edinburgh Napier University